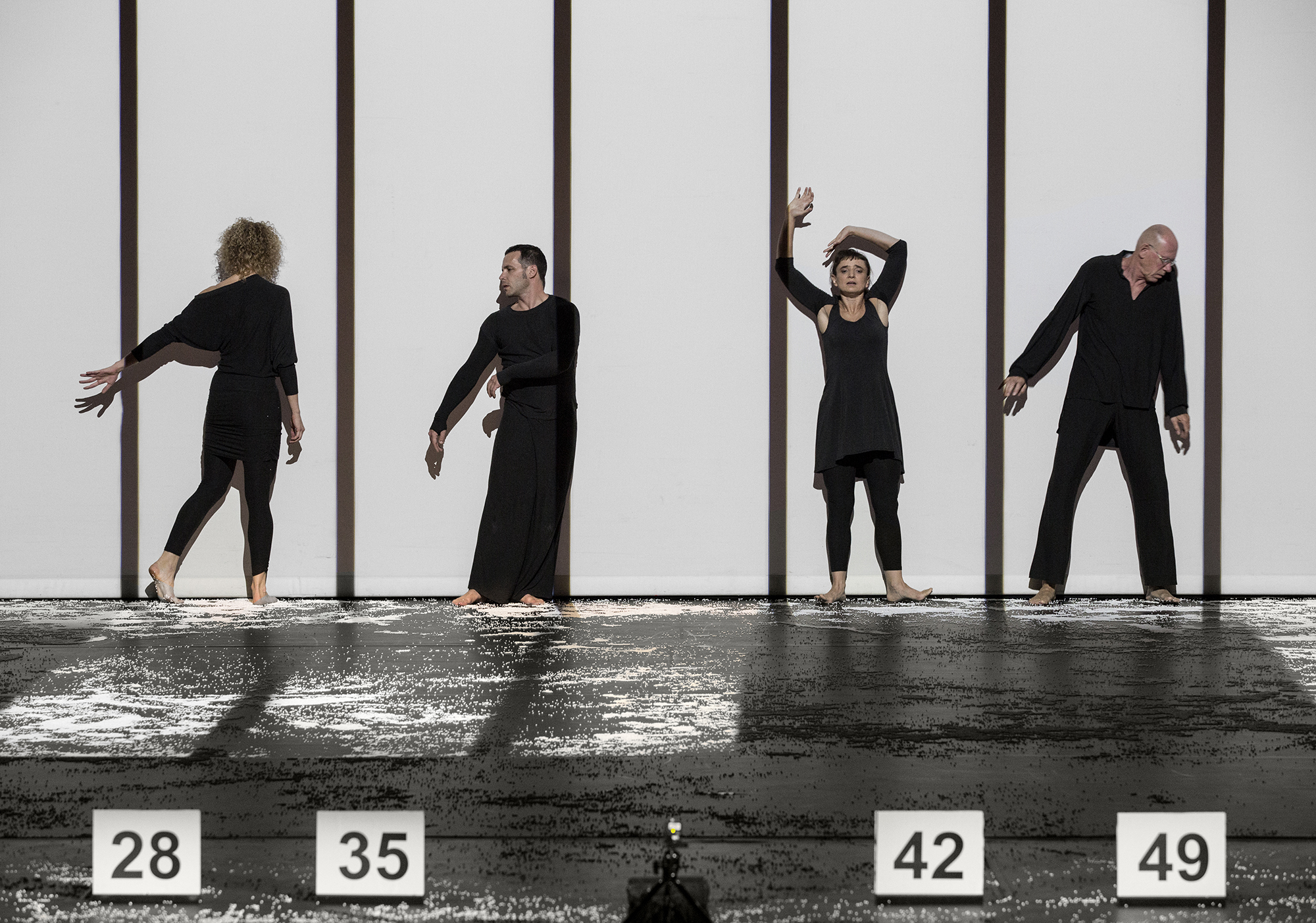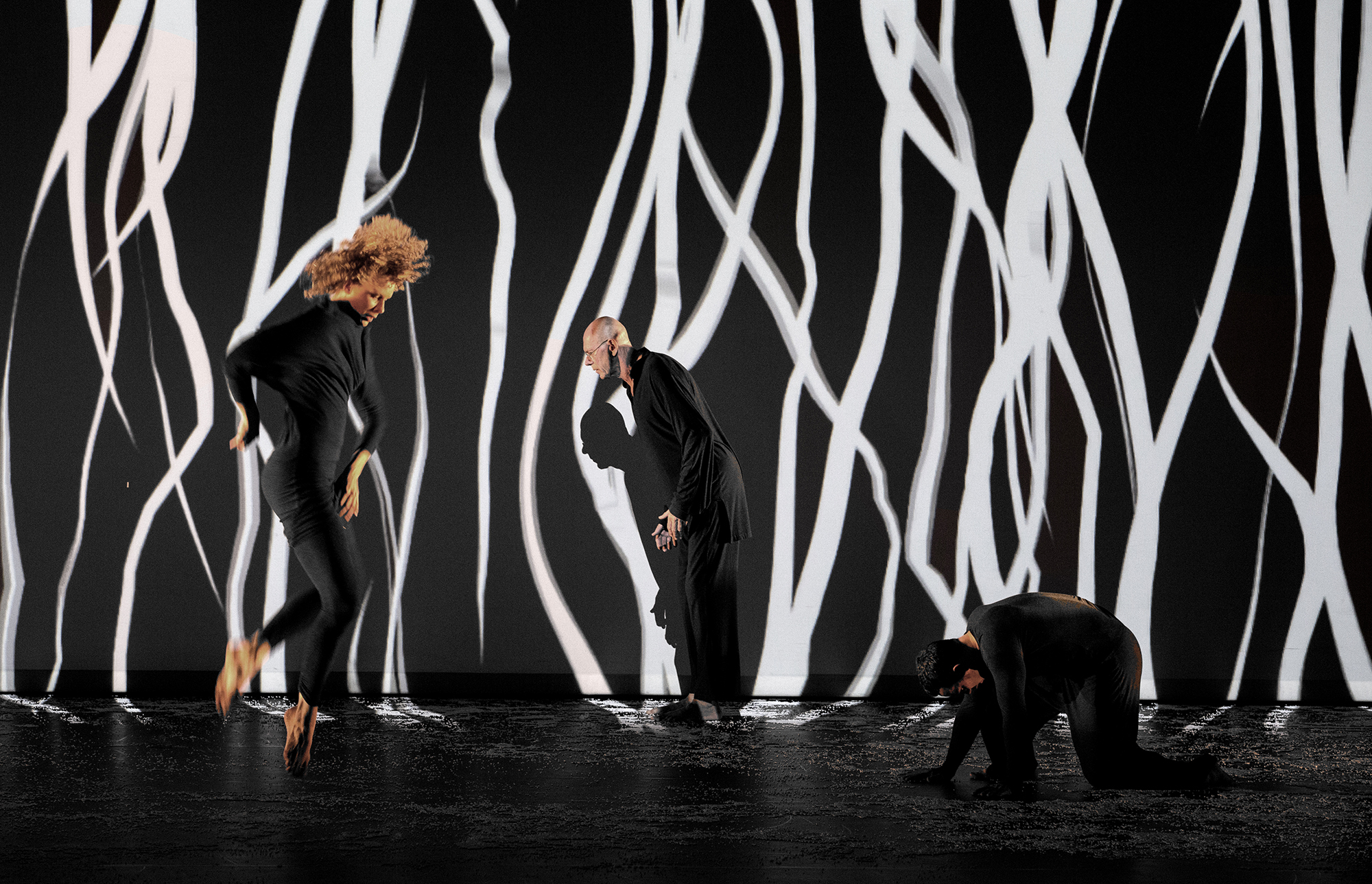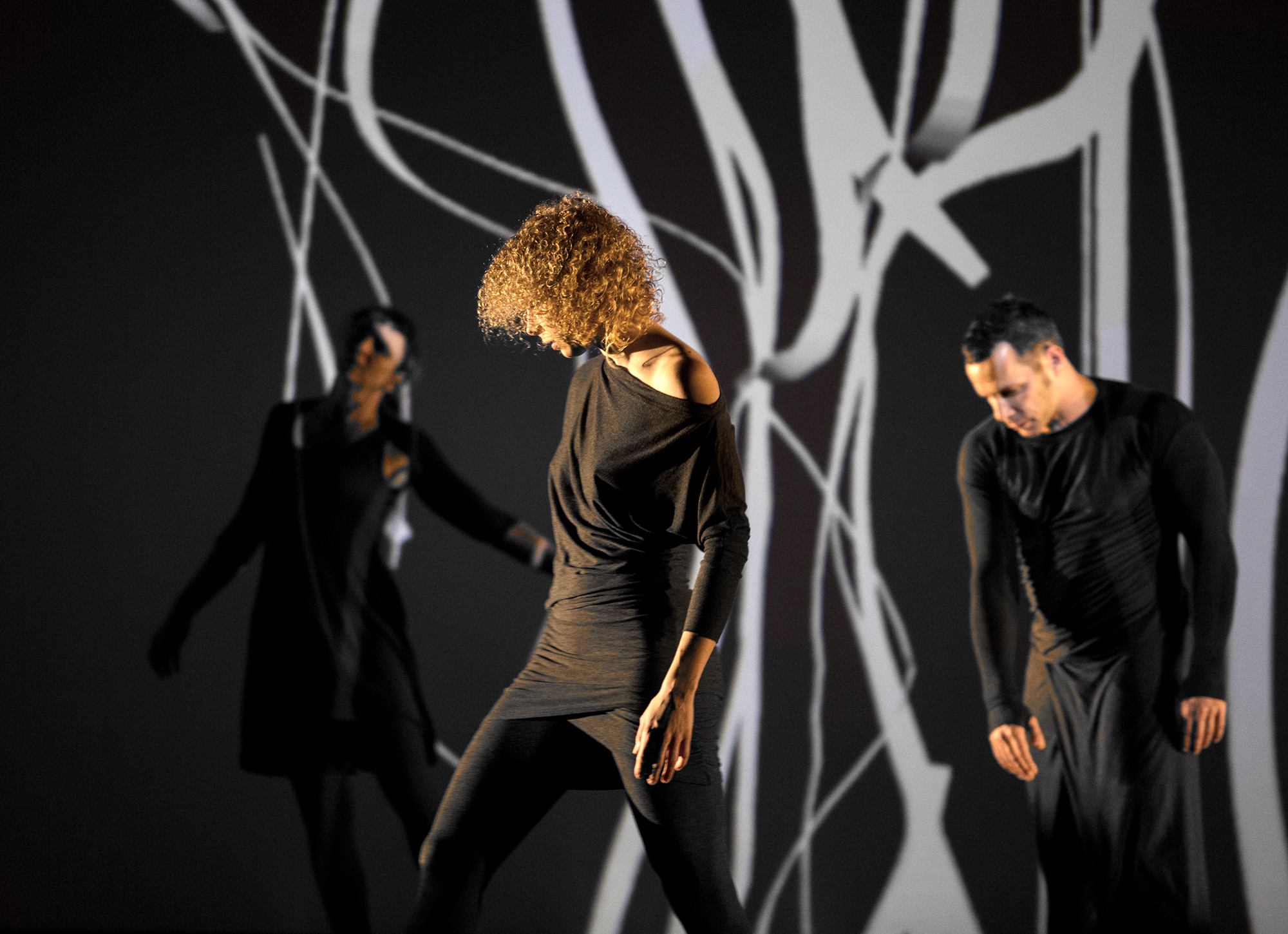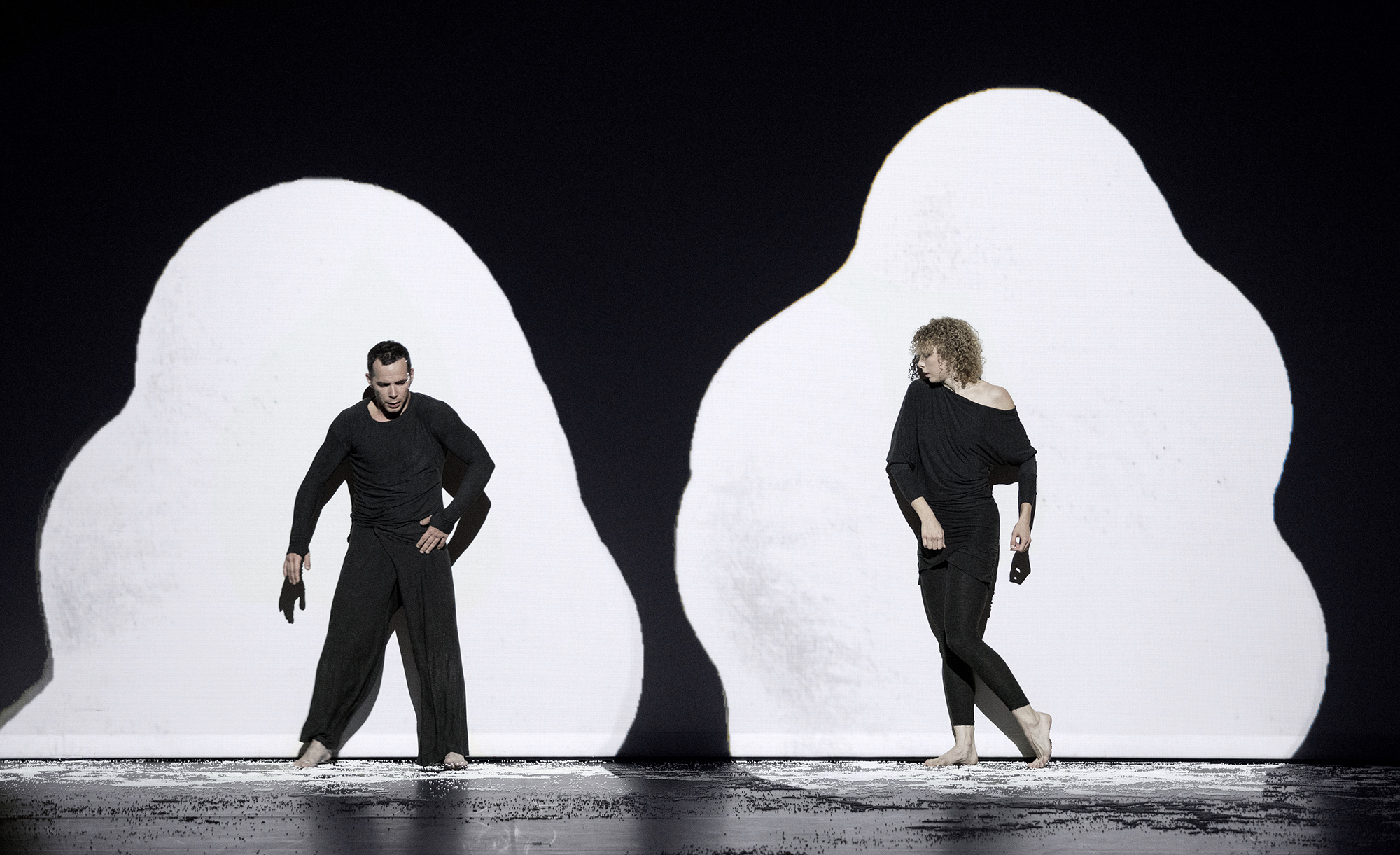 I don't remember being raised like this – The Symptoms /2014
I Don't Remember Being Raised Like This is a subjective inventory of recollections, both real and fictitious, collected by each company member in 7-year intervals, up to the imagined age of 77. The show was inspired by a workshop with Petra Ardai, founder of the Space Theatre in The Netherlands.
This performance has an interactive projection which was controlled by dancers. I programmed the base software in VVVV during the rehearsal period and the final program was coded in Cinder by Gábor Papp.
The American debut was  on the 16th of October 2014 at Alexander Kasser Theater NJ
Artistic Director:Réka Szabó
Based on an idea of: Petra Ardai
Creator-performers: Réka Szabó, Emese Cuhorka, István Göz, Dániel Szász
Light designer: Attila Szirtes
Visual Design: Zsolt Korai
Costume Design: Edit Szücs
Interactive Technology: Zsolt Korai, Gábor Papp
Creative Coding: Gábor Papp
Technician: Gábor Karcis
Tour Manager: Adrienn Szabó
Special thanks: Gáspár Hajdu, Zoltán Csík-Kovács, Attila Zérczi, Gábor Botond Barna, Bence Földesi, Dóra Furulyás
Sponsors in Hungary: Ministry of Human Resrouces, National Cultural Fund, Trafó House of Contemporary Arts, MU Theater, Jurányi Community Incubator House, SÍN Culture Center