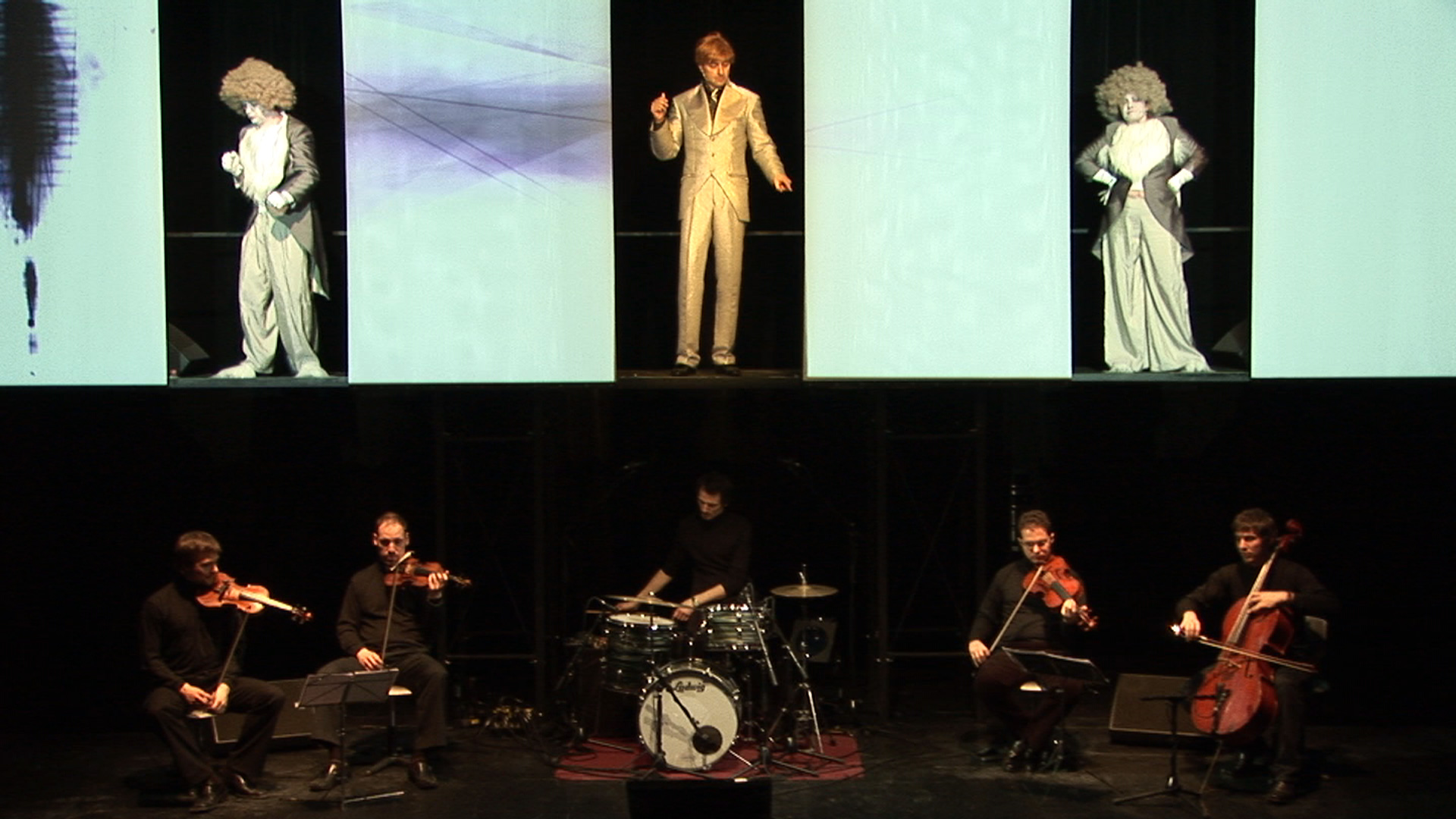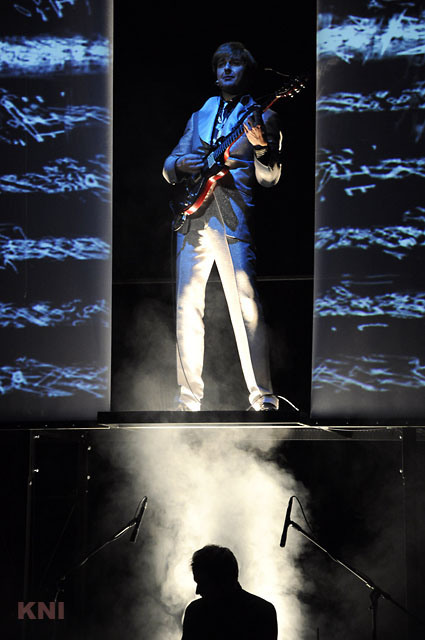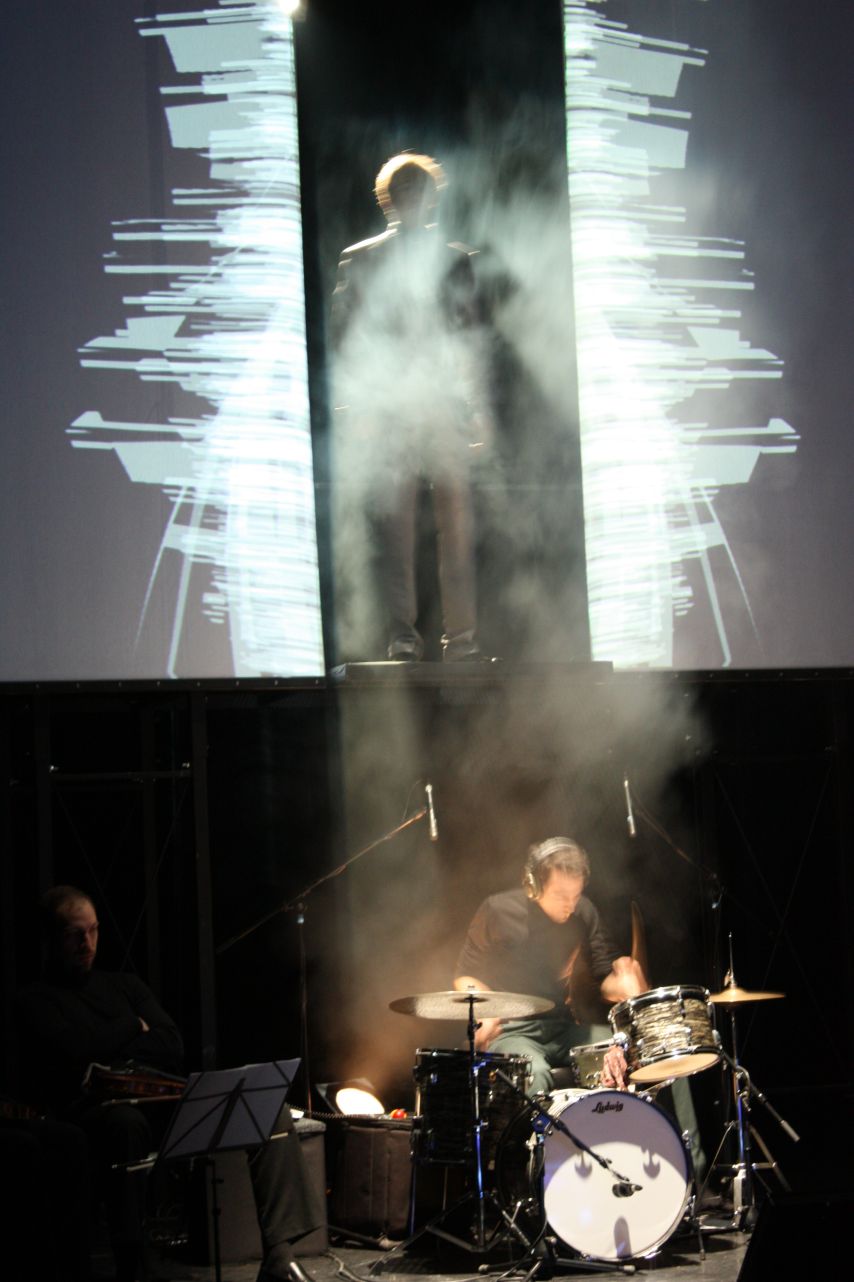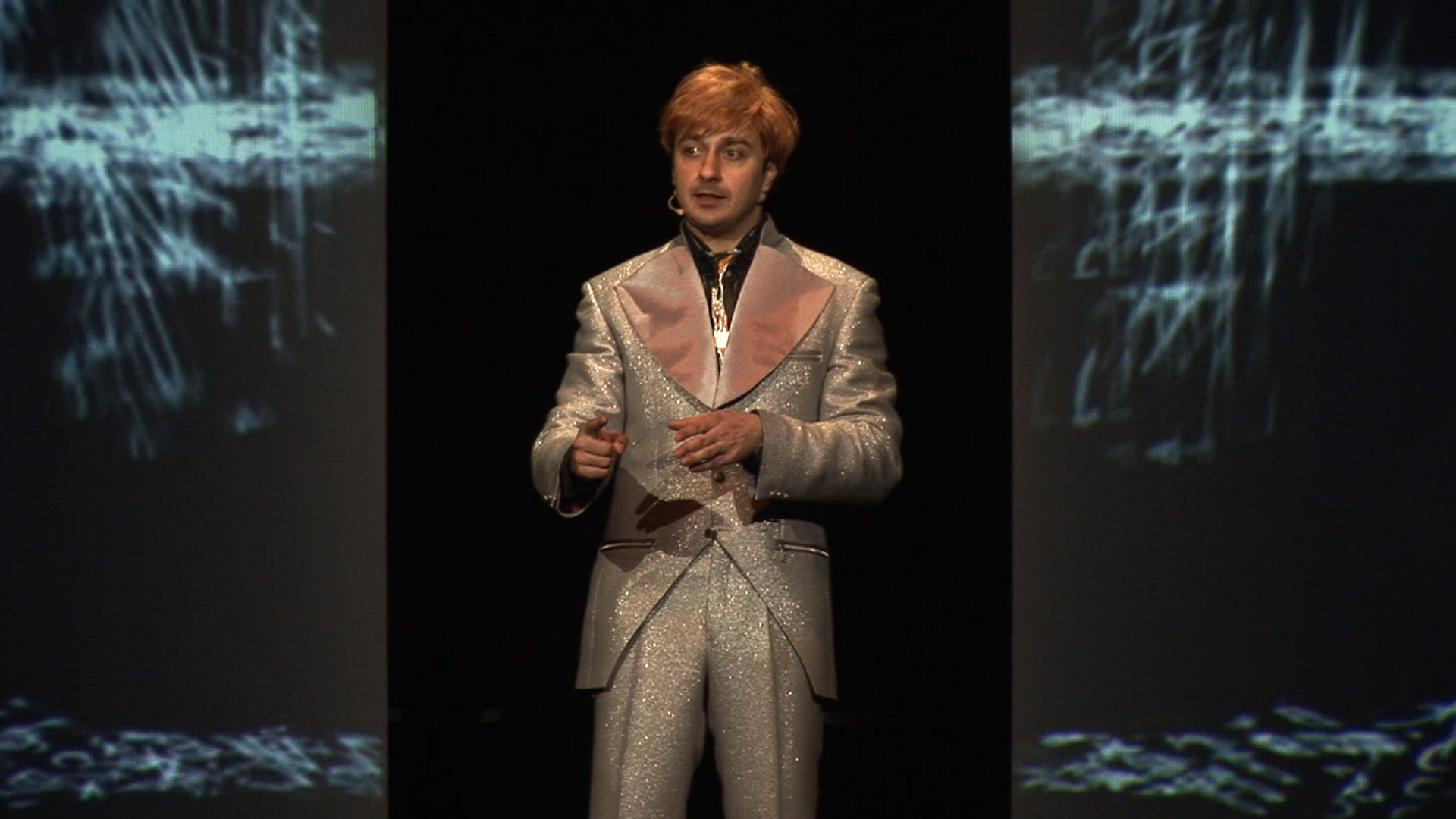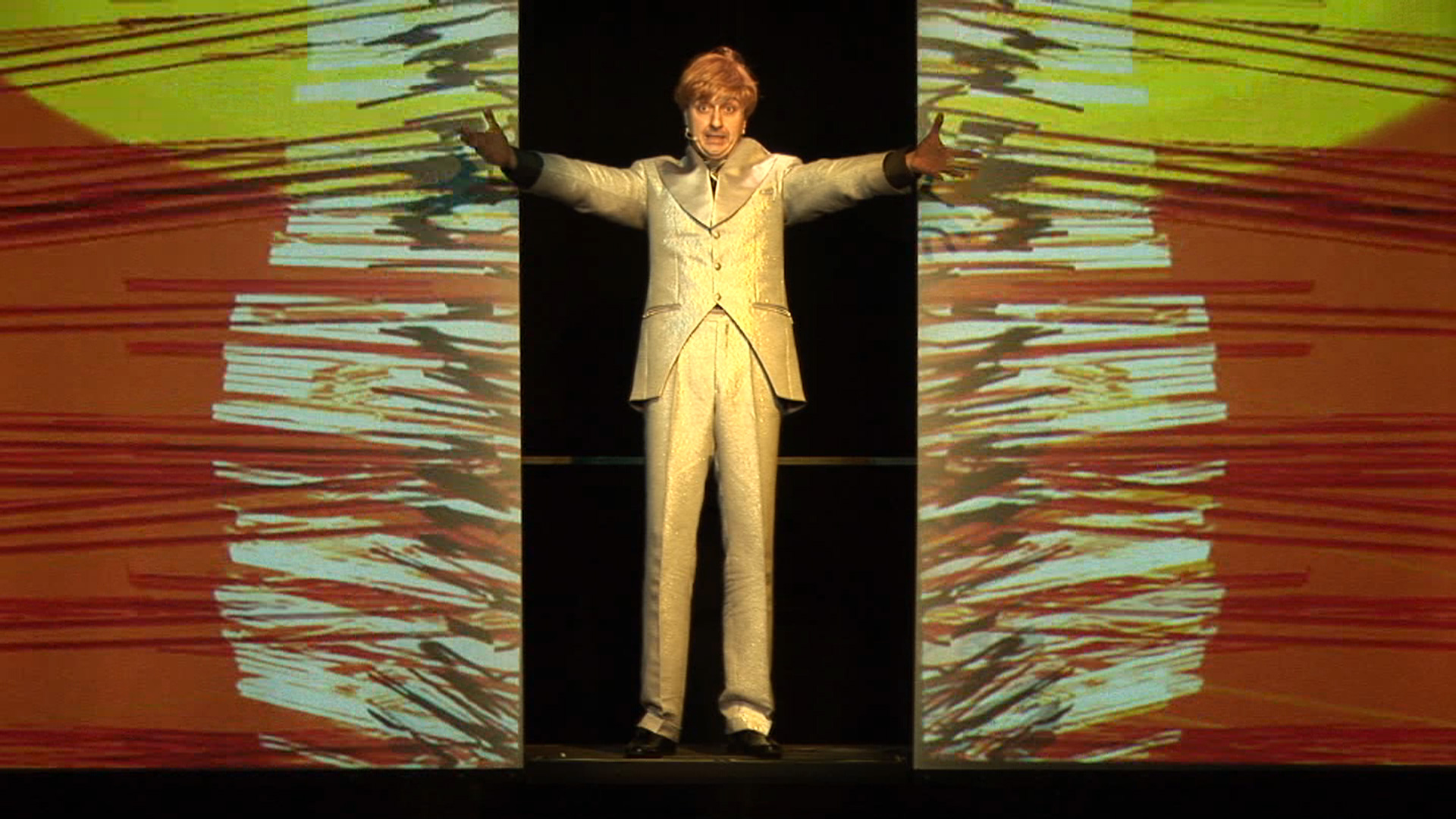 Jom and Terry syndrome – The Collective of natural Disasters /2010
Collective of Natural Disasters: Jom and Terry syndrome – 2D-animal-musical
J. and T. know how to live. They know how to act in any given situation. They are loved and they love each other. They know how to cope with faith and make the best of it they know what's important and what is not. They know life! With their help we can make our lives better, happier and more fulfilling. No fear. No surprise. No hesitation. No doubt – JOM & TERRY! 
"The Performances of the Collective of Natural Disasters, established in 1984, cannot be easily described either as theatre, dance, exhibition, object art, assemblage , video-installation, radio-play or concert. Performances are based on elements of all of these genres. We don't offer any easy solutions but rather gently help you to open your mind, question stereotypes and everything else you took for granted through free associations."
Concept, direction: ÁRVAI György
Dramaturgy: IMRE Zoltán
With: J. & T.: Ágens, LABORFALVY SOÓS Béla, ACCORD Quartet
Narration: KATONA László és mások
Text by IMRE Zoltán based on texts by AMBRUS Sebestyén, ERDÖS Virág, FILÓ Vera, PEER Krisztián, SCHEIN Gábor, TASNÁDI István and others
Composer: MÁRKOS Albert
Video: LENZ Tünde, KORAI Zsolt, TASKOVICS Éva, VJ Scaffland
Chief technician: SZIRTES Attila
Costumes: SZŰCS Edit
Production coordinator: KULCSÁR Viktória
25.02.2010.