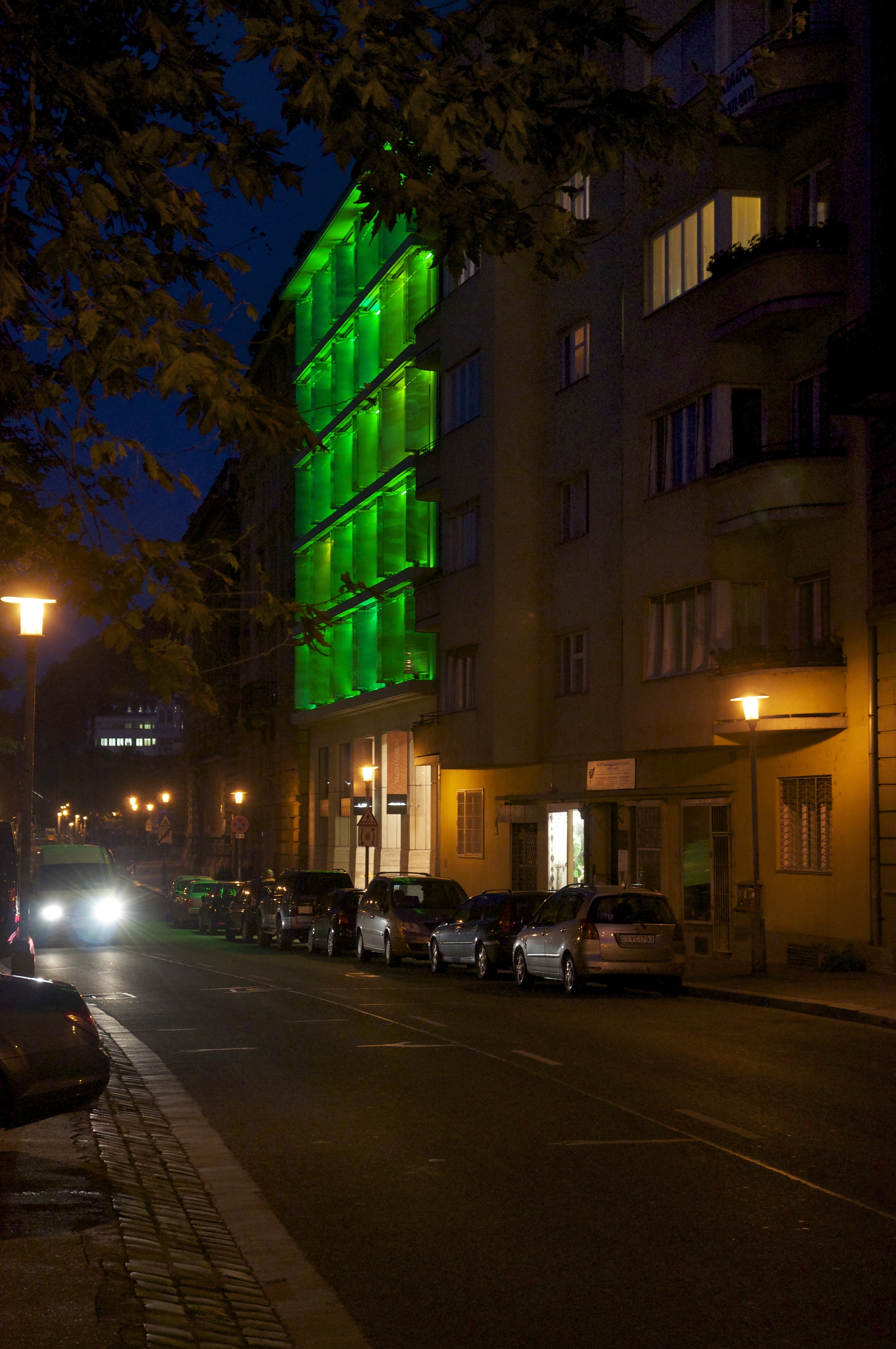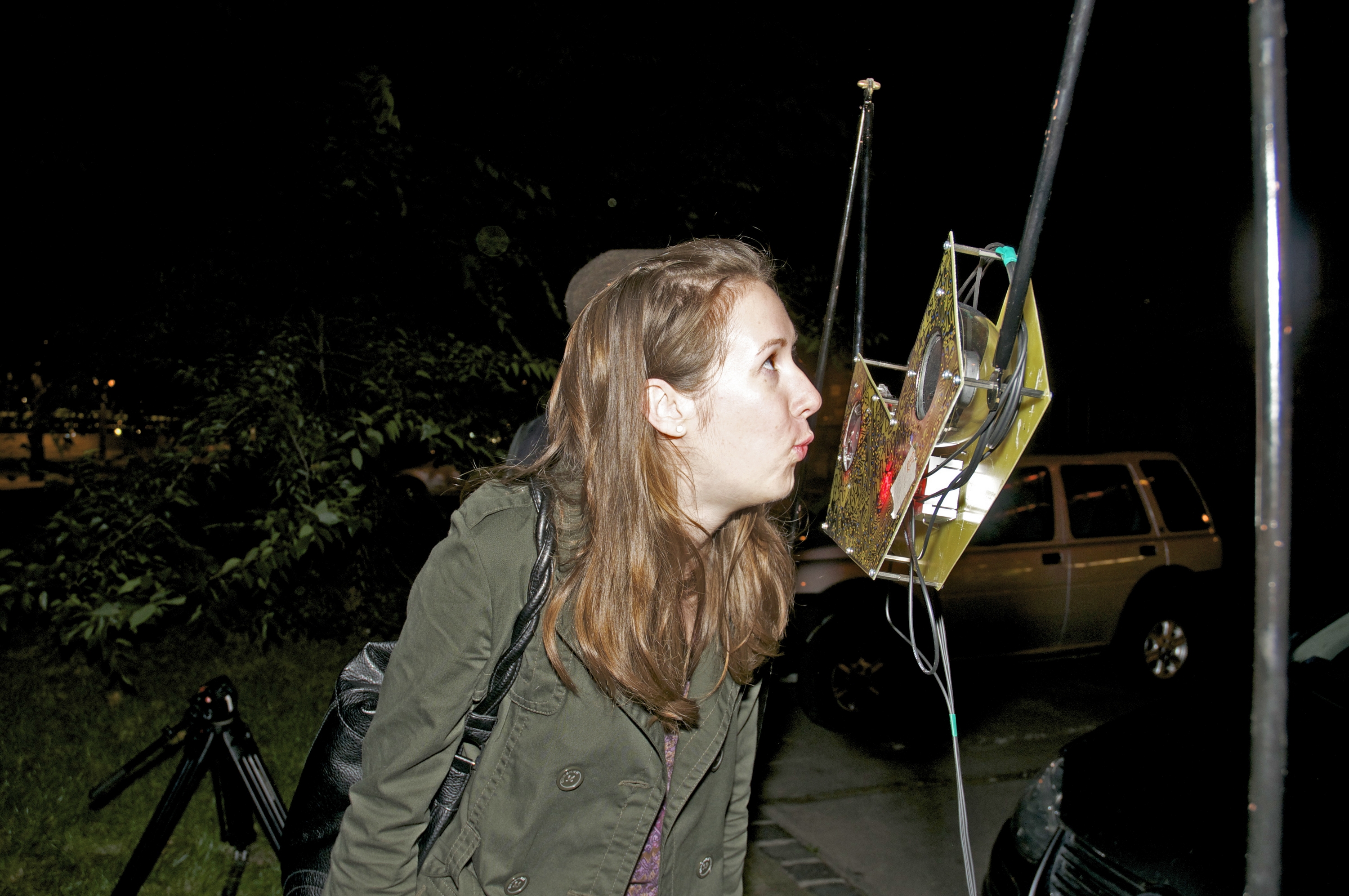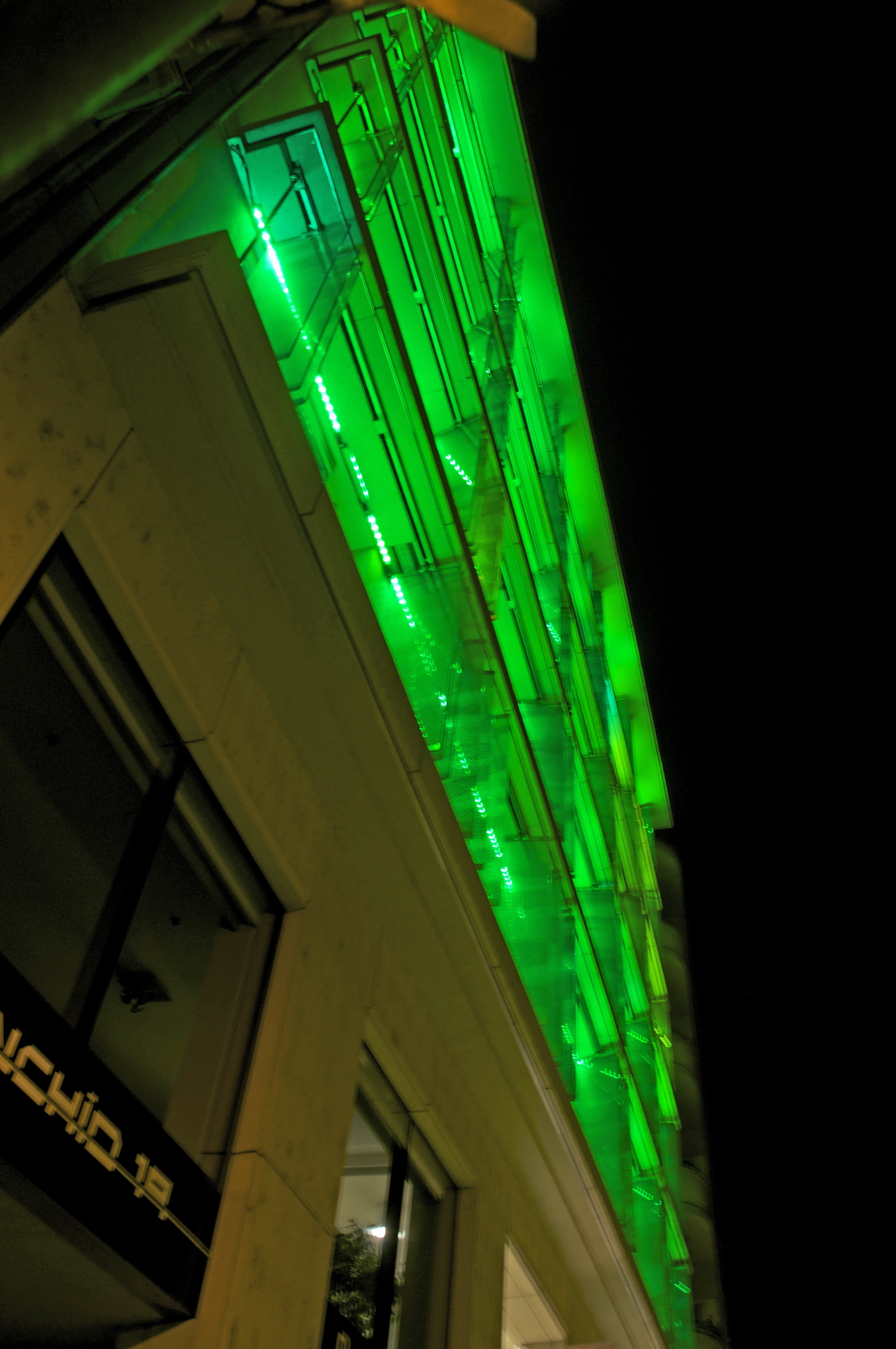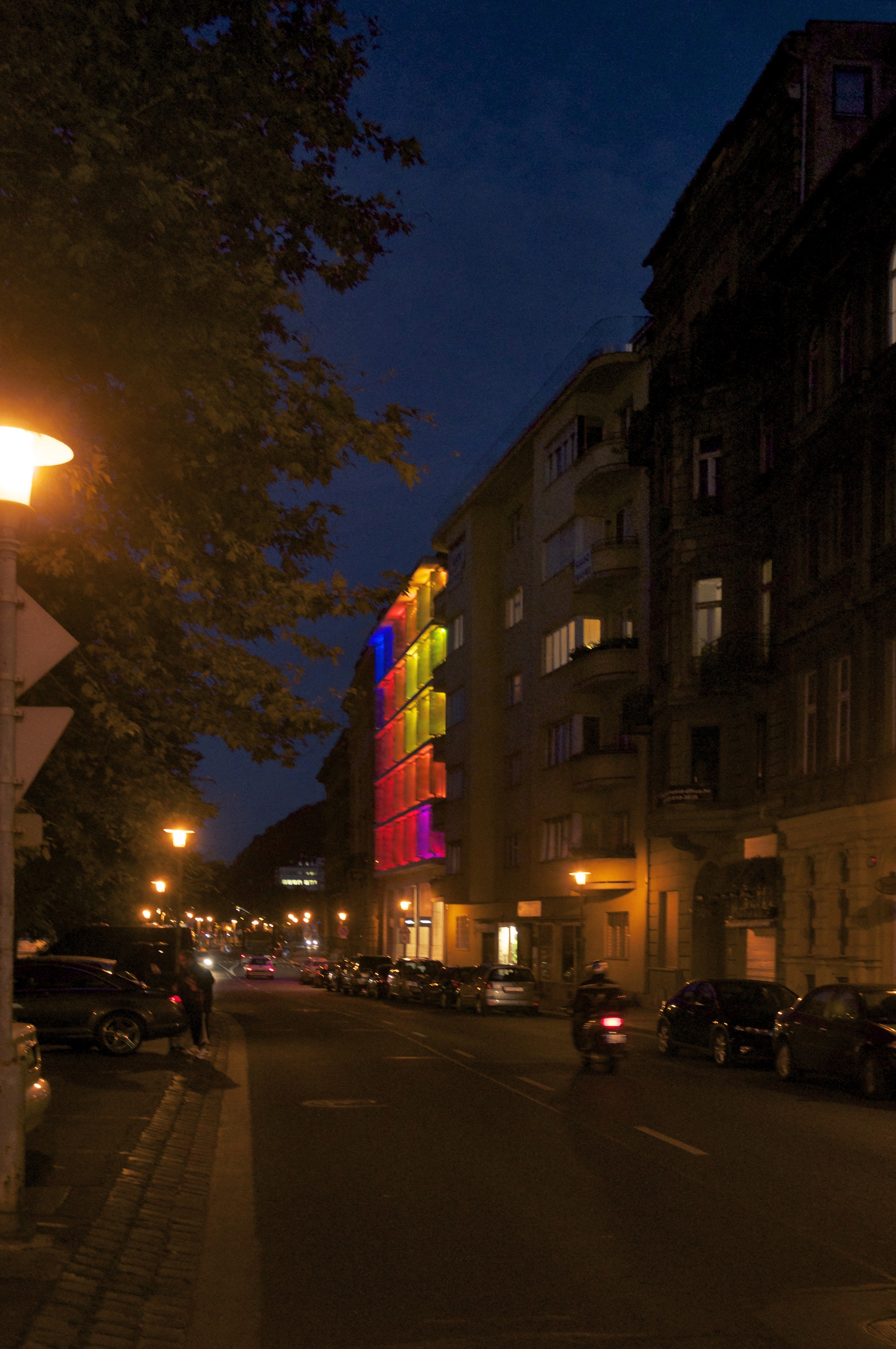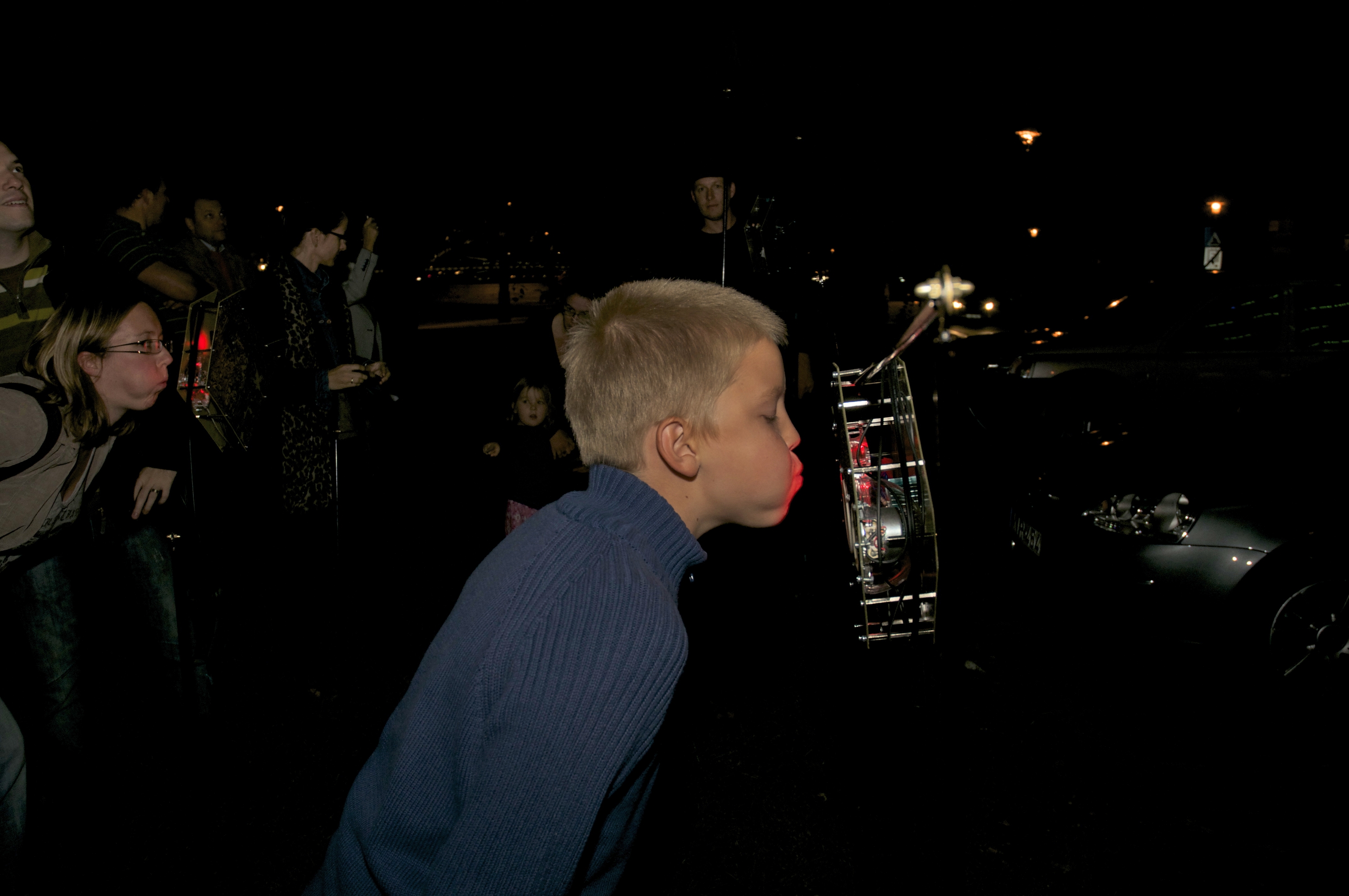 MEDIA FACADES FESTIVAL EUROPE- Lánchíd 19 Design Hotel /2010
Blow a wave to the facade and change the hotel's color!
For this light installation piece we've built an airblow-sensitive device which was connected to the facade of the Hotel. If you were blowing the device it started to light up and send a data to the facade. After few seconds you could see on the facade the wave that you just created.
The facade of Lánchíd 19 Hotel was controlled by three handmade PCB board creations. The electronics of the work consisted of an Arduino Mega and a shield especially made for this project, cooling fans acting as blow sensors, LED lights, speakers, an amplifier and a sound card. The interaction software of the work was written in Max/Msp, which communicated with VVVV, controlling the DMX lighting system, using OSC protocol through wireless network.
Sound: László Kiss
Electronics: Zsolt korai, László Kiss
Software: Zsolt Korai
@Kibu 2010